Mr. R. Venkatesh | Head & Entrepreneurship Coordinator | Finance & Operations
An entrepreneur turned academician with an objective to join hands with an institution to create an entrepreneurial ecosystem.  He has attended a two week National Faculty Development Program on Entrepreneurship at EDII, Ahmedabad and a two week FDP program on Entrepreneurship sponsored by DST-NSTEDB at CIMAT, Coimbatore. He is a resource person for Entrepreneurship Development programs and he has conducted Entrepreneurship Development sessions at different colleges and has been the jury for idea pitching competitions.  He has also handled several sessions on Financial Literacy and Online Share Trading at various colleges across Tamil Nadu. He has an expertise in providing hands on experience in online share trading. He has also been instrumental in guiding aspiring entrepreneurs in their entrepreneurial journey. He handles papers related to Operations Management and Financial Management. He has 18 years of entrepreneurial experience.
Education :
UGC NET | Management
MBA | Department of Management Studies, Madurai Kamaraj University (Fully Residential Program)
BE  | Production Engineering | Adhiyaman College of Engineering.
Mr. Sunil Allan S | Assistant Professor | Marketing & Operations
Teaches Economics, Finance & Marketing with specialization in Security Analysis, Marketing Communications, Digital Marketing & Productivity Tools and Operations – Supply Chain Management. He has conducted workshops on Digital Marketing for Entrepreneurs and Students. He also advises start-ups on Marketing Communications. His experience spans for 7 years as Assistant Professor at CARE.
Education:
UGC NET |Management
MBA | Marketing & Operations | Sona College of Technology
BE | ECE | Hindusthan College of Engineering & Technology.
Mr. I. Francis Rebello | Assistant Professor | Marketing & Systems
He has 6 years Industrial Experience as Quality Audit Manager and is an Entrepreneur who currently runs a chain of restaurants in Chennai & Trichy. He is an expert in Quality Certification and Entrepreneurship. He delivers lectures on Entrepreneurship and Business Models.
Education:
MBA | Marketing & Systems | IFET College
BCA | SIGA College
PG Diploma | International Business | Bharathiyar University
Business English Certification | Cambridge University
Dr. S. Manochandar | Assistant Professor | Data Analytics & Human Resource
In 2021, he joined as an Assistant Professor in CARE Business school. His research area includes Data Mining, Machine Learning, Deep Learning, Information Systems, Artificial Intelligence, Image Processing, and Human Resource. He has published his research articles in reputed International journals (SCI, SCOPUS, ABDC list) and presented research papers in International and National conferences. He received appreciation and citations for his research publications. He attended various workshops and Faculty Development Programs. He has hands-on experience and teaching software such as MATLAB, R Studio, SPSS, Minitab, and EViews. He worked as an SAP retainer in RANE Brake Lining LTD from 2013 to 2014.
Education
Ph.D  Data Analytics | National Institute of Technology | Tiruchirappalli
MBA (Human Resource & Finance) | University College of Engineering Bharathidasan Institute of Technology Campus Anna University | Tiruchirappalli.
Bachelor of Engineering (Computer Science and Engineering) | PABCET | Anna University, Tiruchirappalli.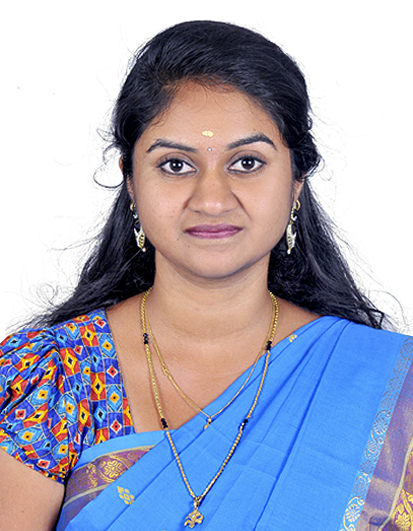 Ms. Lekshmi C M | Assistant Professor | HR & Marketing
An affluent industry professional turned Academician, she has 1.5 Year experience as Senior HR Executive in IT Recruitment. She teaches Human Resources & Marketing with special interest in Recruitment & Training. She has presented papers on Recruitment, E-Recruitment in National & International Conferences. Beyond Academics, she handles Administration & Student Engagement at CARE Business School.
Education
MBA | HR & Marketing | Bishop Heber College
B.Tech | Information Technology | SNS College of Technology
Achievements & Awards
Gold Medallist | MBA
Best Outgoing Student | MBA | Bishop Heber College
Young India Scientist Award (Dr. G. Chittrambalam Science Award) | Project Presentation – District Level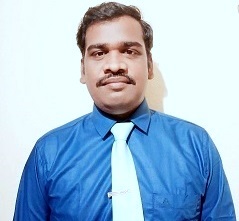 Mr. Arun Kumar M | Assistant Professor | Finance & Marketing
A passionate Academician with rich industrial & teaching experience, Mr. Arun has a cumulative experience of 9 years. His interests are Finance – Financial Management & Cost Accounting, Security Analysis & Portfolio Management. Beyond academics, he handles MDPs & FDPs at CARE.
Education:
M.Phil (Management) | PRIST Deemed to be University
MBA | Finance & Marketing | MIET Engineering College
BBA | St. Joseph's College | Trichy