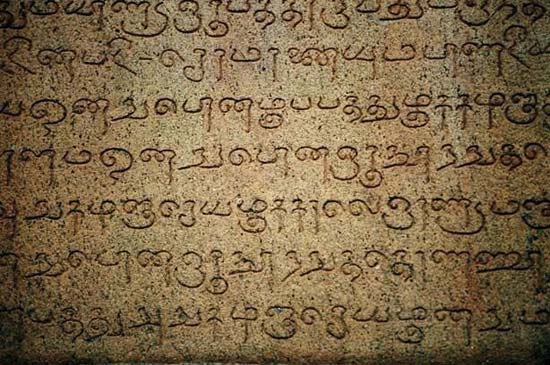 தமிழ் இலக்கிய மன்றம் தமிழ்த்துறை பேராசிரியர்கள் வழிகாட்டுதலின்
படி மாணவர்களால் நடத்தப்படுகிறது. மன்றத் தலைவர், மன்ற செயலாளர்,
மன்றப்பொருளாளர் போன்ற பொறுப்புகளுக்கு மாணவர்களைத் தேர்வு
செய்து அவர்கள் தலைமையில் இம்மன்றம் செயல்படுத்தப்படுகிறது. முழுக்க, முழுக்க மாணவர்களால் இம்மன்றம் நடத்தப்படுவதால் கல்விகற்கும் பொழுதே மாணவர்களின் தலைமைப்பண்பு, நிர்வாகத்திறன், ஒழுக்கம்
போன்றவற்றை மாணவர்கள் வளர்த்துக்கொள்கின்றனர். மேலும்
மாணவர்களின் தனித்திறனும், தனிமனித ஒழுக்கமும் பேணப்படுகிறது. தமிழ்
இலக்கிய மன்றத்தின் சார்பில் கவிதை, கட்டுரை, பேச்சு, ஓவியம், போன்ற
போட்டிகளும், பொங்கல் விழா, மகளிர்தின விழா, இலக்கிய மன்ற விழா போன்றவை ஆண்டு தோறும் சிறப்பாகக் கொண்டாடப்படுகிறது. கலை மற்றும் கலாச்சார நிகழ்வுகள் மாதம் இருமுறை நடத்தப்படுவதால் மாணவர்களின் வகுப்பறை மன அழுத்தம் குறைக்கப்பட்டு மகிழ்ச்சியுடன்
கல்விகற்கும் சூழல் உண்டாக்கப்படுகிறது.
It is a grate opportunity to the students to update themselves on the business nuances.  Students driven club has an opportunity to present and deliberate on the weekly Business Happening. This event held once in two weeks. This helps the students to gain both the team etiquettes and business knowledge.  Going beyond the syllabus will helps the students to match the industry expertise under the dynamic business world. 
Our Business club initiated "CARE THEATRES" concept and they have triumphed in that by enacting the play, 'MERCHANT OF VENICE'. And as adding a feather on our cap, the Business club has made our students to become jubilant with their thoughts by organizing a literary forum, which could eventually transform the calibre of young buds.
CARE helps the students to pursue their passion on Dance, Music and other Cultural Activity. CARE provides a smooth environment to lead and execute the Events. This gives an opportunity to face the challenges and prepare oneself to execute an event. Potential students across the courses have worked together as a team. Club bearer execute the one event in a week. The CARE ambience and amphitheatre is an excited place to fulfil college life experiences.

We have invited popular film delegates to enrich the field work skills of students' Dynamic trainers for each art; we bestowed equal importance to each and every section in fine arts like Music, Dance, Play, Instrument etc. Beyond the class hours we encourage students' to fulfil their potential skills in such extra – curricular activities. We would be extremely gratified in providing funds forstudents' morning out for state, National, International events, which could make students to perform well without any financial stress or moral stories .Several international felicitation been received by our college students which makes us to stand unique amidst other colleges
Photography is something inevitable in our day to day lifestyle of 21st century. It doesn't capture simply the objects; it captures the emotions too. 
CARE Photography club has an opportunity to works as real time professional photographers. This club has responsibility and ownership to take photo and videography to all the events happening in the Campus. The photos taken by the students will be used in all it creative and website. 
Students with aspirating photography career this is a right platform to showcase one's talent and train peers to nurture the photography skills. Likeminded students in the School of architecture will add the feathers to the Photography club by the ways collaboratively working with Arts Photography clubs.
This member-based club where people can watch films. The main objective of the club is to introduce new audiences to different audiovisual works through an organized and prepared program of screenings.
This club provides a safe space for the young film-makers to grow, flourish and gain confidence as well as creating a sense of unity across age ranges, social classes and ethnicities through a shared appreciation of film. The main objective of the club is to exchange ideas and knowledge within the film community. 
The professionals are invited to share their ideas and knowledge by citing their works and criticizing the student's project. Looking forward to meeting the nerds, buffs and die hard fans at the floor, discussing, dissecting films every week.
The objective of this club is to enhance the students' capacities on press related competency. Media strategic planning is a key competency for today's business world. 
The CARE press club have an opportunity to work like a campus press club and publish every event happening in the campus through coordinating with press media. Print, broadcast and digital space are integral part of the press club. 
The club member has a mentor to fine tune content and learn what to publish, How to publish and where to publish. Resources in the Visual Communication department will add more value to this clubs.