CARE College of Arts and Science organized a special Lecture to the First-year students commerce and Business Administrations on"Unified Payment Interface" Services was held on the 30th January 2021.   Mr. N. PARTHASARATHY, Retd. Vice President, Axis Bank,Chennai has consented to address the students.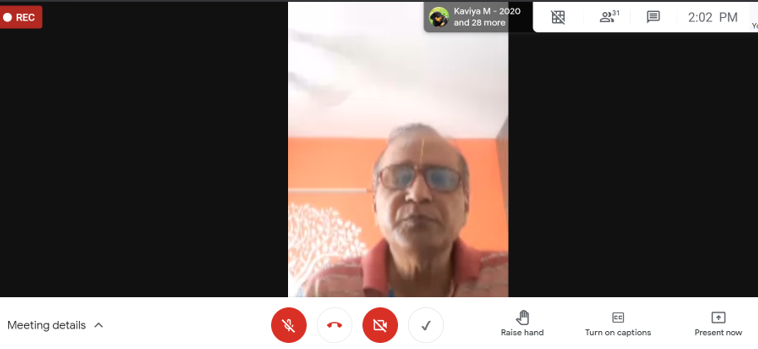 The Guest excellently highlighted the various services that were digitized by all banks such as Unified Payment Interface (UPI), NEFT and RTGS.
He explained how UPI systems work. He also explained the different types of banking APP and he explained in detail the procedure of operating a bank IFSC and QR Code using a mobile phone application.  He also explained the advantages of UPI system then the  traditional payments banker.Today UPI systems helps the people to do the transaction at 24*7*365 days. Banks have done a lot of innovative things including reducing the customer waiting period and doing the traction safely. Today debit and credit happens at the same time.  
Today 207 member banks can help the account holder do the transaction with any banks. Approximately   2334.16 million transactions happening in a month and its value somewhere around  Rs. 4, 96, 000 crores. But still we need to penetrate the rural population. In due course of time a lot of new technology will help the banking industry to work much more smarter than today. Therefore as a B.Com & BBA graduate your learning should not stop with learning accounting traction. You should know the technology and selling skills if you want to become a banker. 
Most of the Students actively interacted with Mr. N. PARTHASARATHY and clarified their doubts on UPI Services and Internet and Mobile Banking.
The Programme ended with a Vote of Thanks proposed by  Ms. V. Dhanusha from I B. Com.