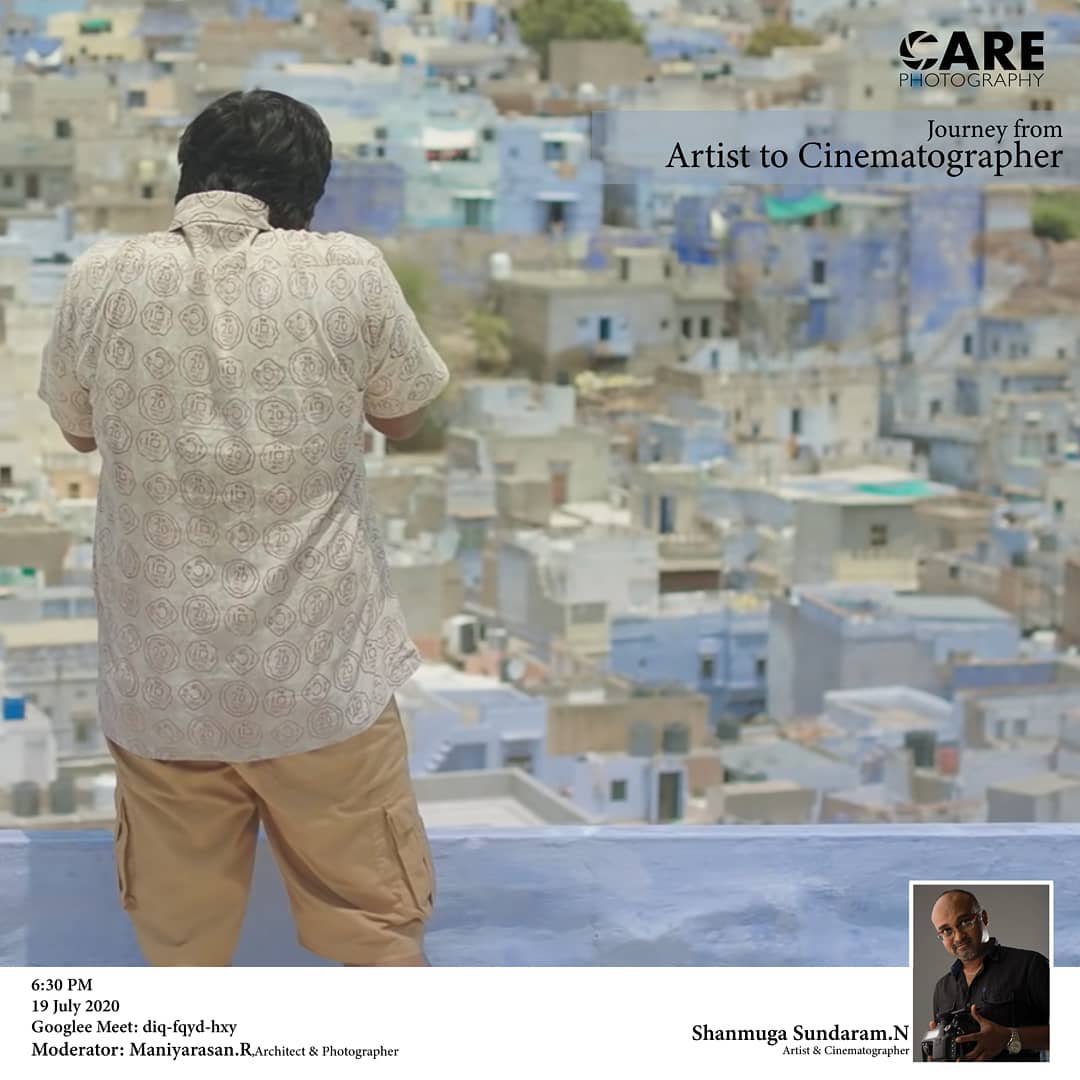 We invite your presence for the inspiring and interactive session with Shanmuga Sundaram.N. On this session speaker will be sharing his journey , experience and his approach towards Art and Cinematography .
Speaker :Shanmuga sundaram.N
Artist Cinematographer
About the Speaker:
Shanmuga Sundaram is an Indian film Cinematographer, who has worked predominantly in Tamil movie industry. Shanmuga sundaram is also an Artist graduated from govt collage of Arts and Crafts Chennai. He will be sharing his journey from an artist to cinematographer. He has worked in popular movies like Aandavan kattalai , 96.
Moderator :
Ar.Maniyarasan R
Architect Photographer