Department Mechanical Engineering have Memorandum of Understanding (MoU) with the following industries / institutes. The benefits of the MoU,
Curriculum Design
Industrial Training & Visits
Research and Development
Skill Development Programs
Guest Lectures
Faculty Development Programs
Internship & Placement Training of Students.
1.FRIGATE Engineering Services Private Limited, Trichy.
FRIGATE Engineering Services Private Limited is a design thinking company which is an exhaustive platform for students, Start-ups, Industries to convert their ideas into prototypes/products  by frugal innovations and by creating sustainable tech ecosystem and background of the Company.
2.Deccan IT Technologies, Pune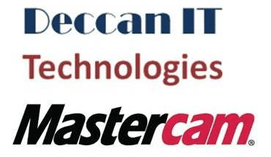 Deccan IT Technologies is leading Technology Solution Provider Mastercam Authorized Reseller. They give Post processors support for various controllers : Fanuc , Heidenhain , HAAS , Siemens , Okuma. They provide training to Engineering Students and faculties in MasterCAM. Department of Mechanical Engineering happy to Sign MoU with Deccan IT Technologies, Pune.